In 1692 The Royal Hospital Chelsea was established with the aim to care for those 'broken by age or war'. The Royal Hospital is a Grade I and II listed site, a beautiful architectural legacy left to us by Charles II and Sir Christopher Wren. Today, the site of 66 acres is home to 300 veterans who have served across the world, including Korea, Cyprus, Northern Ireland and World War II.
Wilson James is proud to have supplied security services to this living heritage site and its community since 2010. We respect the core values of this prestigious client and uphold their founding principles in our contract.
A mix of residential, cultural heritage and community needs makes this contract and its encompassing site a world of its own. When preparing to provide security, Wilson James approached the site from several different perspectives to create the right solution. The relationship between the residents and the wider community is strong and built on maintaining friendships through regular interactions. Consequently, a bespoke, tailored approach was required to not inhibit the use of the site by local residents.
Recruitment of the correct personnel was also critical. We needed a workforce that would align with the values of the hospital and allow residents and the local community to go about their business undisturbed by an overt security presence. 
Numerous globally recognised events are held at the site which creates additional exciting challenges for the Wilson James security team, though the depth of our involvement varies for each event. This means we need to have an adaptable and fluid team and strategies to allow us to cope comfortably with change. There can be up to four events running simultaneously with over 600 people attending and all of this in addition to business as usual.
Some of the events which take place at Royal Hospital Chelsea include:
• Founders Day
• Chelsea Flower Show
• Masterpiece
• Live at Chelsea
• Global Horse Jumping Championship
• Corporate & Charity Events and Weddings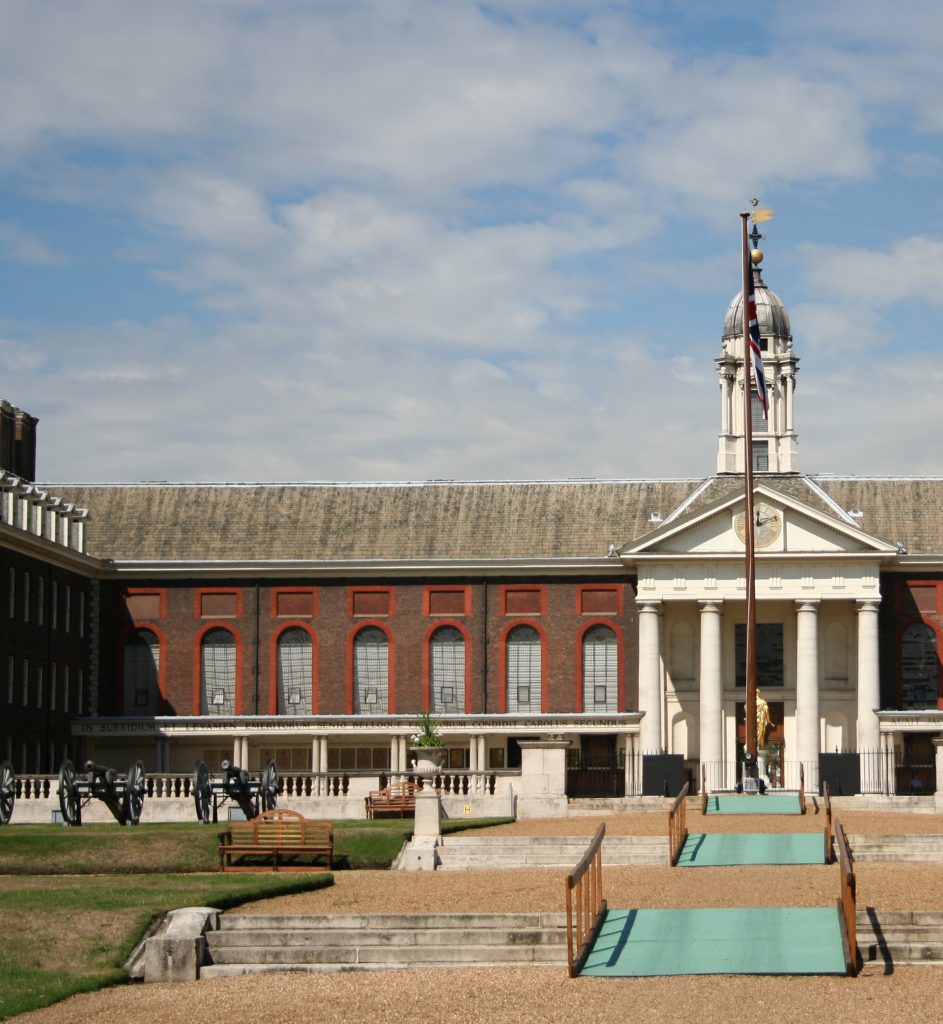 What we at Wilson James do
Our site manager is a standout example of the best in Wilson James operational leadership, receiving praise from the client and residents throughout his tenure on the contract. He has managed many successful events, incorporating the values of the Hospital into business as usual and has an ability to go the extra mile. A notable example of this is when collaborating with the police to support Royal visits
Wilson James has also introduced team leaders to the staffing structure. This gives additional responsibilities to a select few and streamlines the running of the contract as it disperses certain responsibilities of the site manager downwards. This ensures no one is overloaded, and introduces additional responsibilities related to managing staff welfare.
Mental health awareness and engagement has been a key aspect of the Wilson James people agenda for three years, and the team leadership at Royal Hospital Chelsea have embraced this messaging and responsibility. 
Wilson James is a passionate believer in building a warm client relationship, and our own senior leadership ensures that these relationships are fostered through personal interactions on a regular basis.
Gary Sullivan, Chairman of Wilson James, has made building relationships at Royal Hospital Chelsea his personal priority. This includes regularly meeting with the clients and spontaneous visits to the operations team working on site. Our Contract Manager is on site most days. Whether operational management day-to-day, or bespoke work, Royal Hospital Chelsea benefits from dedicated support from across the Wilson James team, including central functions.
"Wilson James provides a respectful and stable operation, earning the trust of client and residents alike"
The most important factor to this contract is the people: not only the Wilson James staff but most importantly the Chelsea Pensioners who call the Royal Hospital home. The residents, support and operational staff and local community each play a role in contributing to the unique atmosphere of this site.
Without an environment of collaboration, trust, mutual respect and engagement, this contract would not be a success. Wilson James provides a respectful and stable operation, earning the trust of client and residents alike.
The Royal Hospital Chelsea is one of Wilson James' most prestigious contracts and we hope to have the privilege of providing its security service for many years to come. The current status of this rewarding partnership serves as a positive sign for a bright future.
Looking towards the future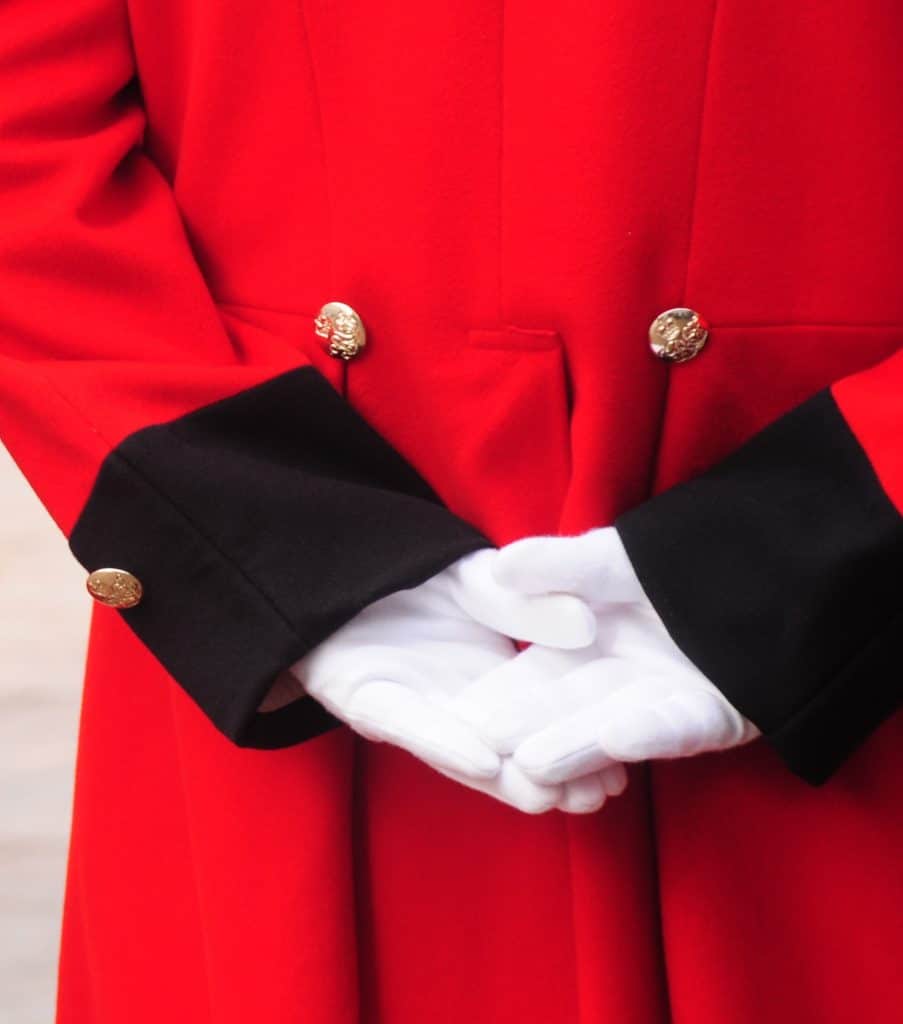 We constantly look to innovate and strive to improve our service across all our sites wherever possible.
Technological advancements are on the horizon for Royal Hospital Chelsea with plans to install TrackTik to the site; an industry-leading patrolling technology system which improves both processes and quality of service but also operatives' safety and wellbeing.
We are mindful that this is a heritage site and that it is therefore paramount to be considerate and consult with the client before the physical installation of TrackTik checkpoints, ensuring we preserve the historic value of each and every building.
To find out more about Security Services at Wilson James follow the below link: