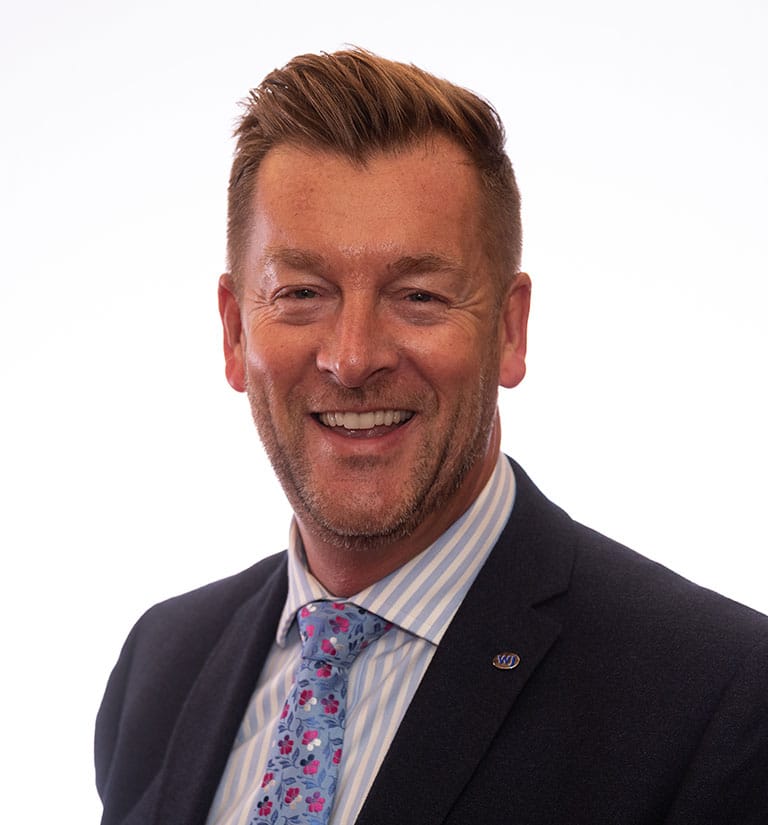 To say that the security industry has not always been lesbian, gay, bisexual, transgender and queer (LGBTQ+) friendly is perhaps an understatement – yet things are beginning to change. I'm Crawford Boyce, group growth and development director at Wilson James, and I'd like to explain why companies that want to benefit from a truly diverse and inclusive workforce should encourage those from the LGBTQ+ community to consider a career in security
Ask a friend or family member from outside the industry to describe a typical security professional and the chances are they will say "male, macho, and straight".  While some might consider this an unfair stereotype, like many stereotypes, there are some aspects which are grounded in real experience, and for many in the LGBTQ+ community security has traditionally been something of a no-go area.
The first step in addressing a problem is to recognise that it exists in the first place. Along with my colleagues at Wilson James, I'm determined to lead from the front and build a business strategy that creates positive change through nurturing skills and talent from a variety of sources including the LGBTQ+ community.
As well as being the right thing to do, there is plenty of research to suggest that diversity is crucial for business innovation and growth, and leaders who give diverse voices equal airtime derive benefit from value driving insights. Companies that are more inclusive also create an atmosphere of trust and communication and a report by Stonewall UK found that LGBTQ+ members who are 'out' at work have better co-worker relationships, while 92 per cent of LGBTQ+ business leaders surveyed believed being 'out' at work improves relationships with colleagues.
To ignore this significant demographic is simply ridiculous. To indicate the point, a study by the Office for National Statistics (ONS) found that the number of people identifying as LGB in the UK increased from 1.6 per cent in 2014 to 2.2 per cent in 2018. While this might not seem like a huge number, given that there is already a severe skills shortage across the sector, failing to attract this group into the security workforce makes absolutely no sense either from an ethical or commercial standpoint.
I fully support any initiatives that aim to make workplaces more welcoming places for LGBTQ+ people, as this also sends a clear signal to all employees that their individuality is accepted and valued, and their contributions welcome. However, any initiatives must have meaningful change at their heart, as otherwise they are nothing more than a tick in the corporate social responsibility (CSR) box.
Wilson James leads by example and has created a diversity and inclusion steering group and designated 'champions' in three areas – LGBTQ+, physical and hidden disability, and mental health. It is important for these areas to work together and they can sometimes overlap. To illustrate this point, the LGBT Foundation suggests people identifying as LGBTQ+ are at higher risk of experiencing poor mental health and must deal not only with the issues associated with these disorders but also the stigma surrounding their identity. Workplaces must therefore increase their vigilance in this area and it's why Wilson James has developed training tools for all employees in order to enhance their awareness.
If we are to have a truly inclusive and diverse industry, making sure that the broadest spectrum of people are visible is important. LGBTQ+ people must be in position where they can excel in positions of responsibility and authority, and be able to demonstrate that their orientation has no bearing on their abilities and achievements. Therefore, the more visible role models, the better.
Positive promotion is also important, so talking to students, arranging work placements and developing campaigns to drive interest throughout the public domain will help to attract more LGBTQ+ people into the security workforce. Trade shows should also invite high profile LGBTQ+ speakers from the industry to educate their peers about the business benefits they can experience by being more inclusive and how this will appeal to their forward thinking customers.
A step in the right direction
In my lifetime, societal attitudes towards the LGBTQ+ community have changed beyond recognition, but while it's clear that the barriers to greater diversity are being broken down, there's much more to be done. We live in a more tolerant society than ever before and as we see more LGBTQ+ people enter the security industry and succeed in their chosen roles, I hope writing blogs like this will, one day, be completely unnecessary.