We understand that robust safety and security is key to running a successful event.

Secure Events by Wilson James is a stand-alone business unit; working as a trusted industry partner, providing safe and secure event security.
Wilson James has been raising standards for over 25 years and has a track record of providing successful quality venue based security services to a broad range of clients.
Secure Events by Wilson James works as a trusted partner to ensure that events are safe, secure and successful.
Wilson James has been providing quality venue based event security for many years. Our experienced teams combine a quality led approach local knowledge, comprehensive operational experience and technology to deliver effective and bespoke security solutions.
In recent years we have provided a range of event security services for:
– High profile corporate functions and AGM's
– Tech get-togethers
– VIP visits
– Conferences and exhibitions
Guest safety is our number one priority and informs everything we do whether that be the thorough training our teams go through to the  equipment we use.
Our customer friendly teams work to the highest standards of professionalism and service; working continually to provide a secure environment and give guests an enjoyable experience.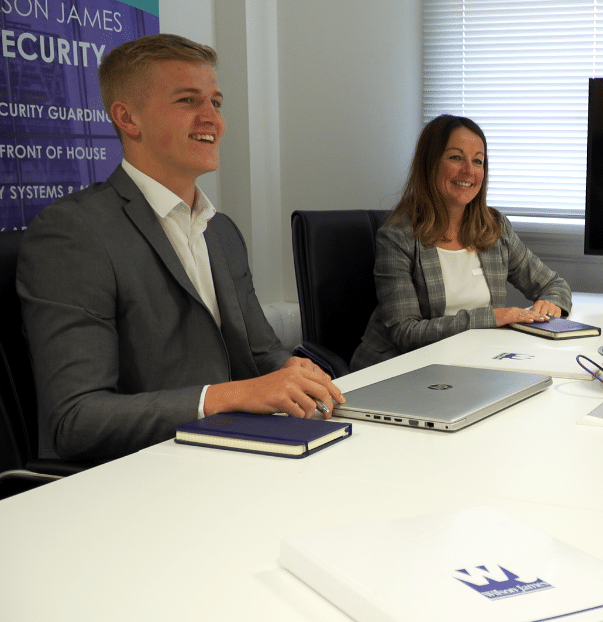 Dedicated Experienced Teams
As a part of Wilson James, we are able to provide highly skilled Security teams who make customer experience and health & safety a priority.
For each event, our experienced management team work closely and collaboratively with all relevant parties to create a safe, secure and successful event.
We do not outsource our events security staff and therefore all of our on-the-ground teams are hand-picked, fully licensed and trained by Wilson James to a high standard.
Our dedicated teams offer:
– Consultancy / Event Planning
– Security Services
– Traffic Management
– VIP Drivers
– Corporate / Close protection
Secure Events by Wilson James is managed by a dedicated team of event security specialists.
To find out more or to get in touch: