Making airports secure and efficient with outstanding levels of customer service
As one of the UK's leading managed service providers, we provide flexible solutions and support services that enable airports to succeed.
Our clients rely on Wilson James to provide a unique mix of solutions that ensures that their businesses are secure and efficient with outstanding levels of customer experience.
Our industry-leading, award-winning aviation services include:
-Aviation Security
-PRM
-Welcome Services
-Consolidation
-Transport Operations
-Risk Advisory
-Compliance
-Secure Logistics
-Security Training
Your aviation services specialists
With 30 years of experience, we work across some of the UK's largest and most dynamic airports.
Our service offering is categorised into four core propositions:
Our experienced aviation management team offers a strategic perspective and a collaborative, consultative approach that puts your business objectives first.
We present intellectual solutions to enterprise-level challenges
We challenge ourselves and our clients to drive continuous improvement in safety, efficiency and the passenger experience
We are thought leaders in aviation and win awards for our approach
Over the last 30 years, we've led the way with consolidation – making aviation development projects greener, safer and more efficient
From the word go you get a consultancy-led approach – with a bespoke solution designed just for your airport or project
We'd love to talk more about our approach and discuss how we've helped hundreds of clients just like you.
We're recognised by national governing bodies for having the highest standards of businesses operating within the industry – including being one of the top 5% of companies based on the Accredited Contractor assessment score.
Leading the aviation service industry
We've been raising standards for 30 years and we are committed to delivering service excellence in the aviation services industry.
We're here to help you get started
Whether you're looking to review your current provisions, want to discuss an upcoming project or just want to know more about Wilson James, our dedicated team is here to help.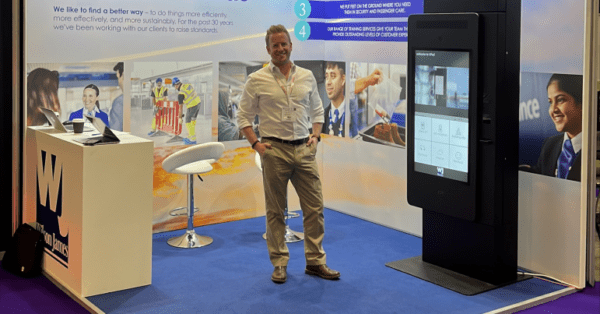 Effective security systems are increasingly important in protecting the international aviation infrastructure and those using it. Therefore, high quality aviation security training…
Read More